pars merinous carpet co.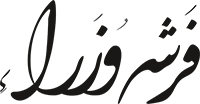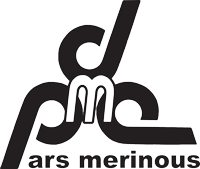 Behbaf carpet is stablished in 1993. In the years by replace our machine to updated Belgium wan de weel, we reduce quantity but improve our quality.
With pay attention to market attitude in delicate texture in machine made carpet, second phase started at the name of Pars Merinous in 2003.
At the moment Behbaf and Pars Merinous with 700 reeds machine and 1000 reeds machine and 1200 reeds machine reeds are in the produce under name of Vozara carpet and covered by national modulus.
Our technical details are as below:
700 reeds , 2550 picks , 11 mm high pile , 100% acrylic
1000 reeds , 3000 picks , 6 mm high pile , acrylic and bambo
1200 reeds , 3600 picks , 6 mm high pile ,100% acrylic
In addition that 1200 reeds carpet is highest technology of machine made carpet. On the other side produce this carpet needs high amount of investment so not many companies produce this carpet.so its luxury merchandise with good competitive point in the market.
Our ability in each products are as below:
700 reeds : 11.800 square meters
1000 reeds: 8,640 square meters
1200 reeds: 8,400 square meters
However our perspective for attendance in national market is 20,000 meters per each month.
Vozara carpet has been started to export from 2 years ago & despite market inaction & crises around the Middle East countries, we succeed to export to countries such as Bahrain, Qatar, Emirate, Malasia, Australia, Kuwait...... As attraction for other market and cover all the nations tastes we are ready to produce any size until 4 meters width and 25 meters length and favorite colors in background or even favorite design of customers. Therefore all upon items we welcomed different ideas for production.
Our climax local sale is in last three month of Shams year, in fact in December, January and February. The average of sale in March April and May is 1/3 of produce and In June July Aguste, September October November 2/3 production, and all of productions is sale in last three month.
Regards to above information we stocked around 18,000 square meters in our warehouse. So the best time for marketing and corporation is from march-December.
According to this issue that we produce as customers order and our policy, the best way of exchange and transfer is cash payment or opening LC to make tow sided trust and confidence.
In order to meet customers and make clear our situation between traders and us we welcome any traders and our factory doors are open to you.
Hoped that we be able to represented Persian carpet in the world.